It's 2019 and podcasts are IN! Here at Cowork LWR, we have a Media Studio where you can get your podcast on and much more. Our members use our media studio for not only podcasts, but webinars, video training, video conferences, radio broadcasts, and whatever they put their minds to! A few success stories brought to you by the Cowork Media Room are The Pitch and NBC Sports Radio – The Sports Arena.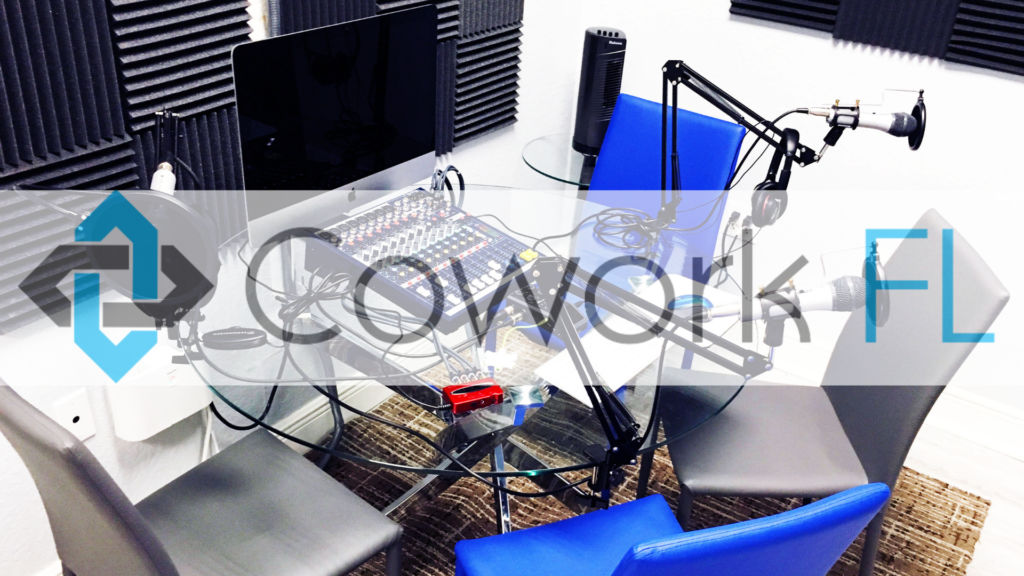 Check out two of Cowork LWR's biggest hits:

The Pitch podcast is hosted by Josh Muccio, an entrepreneur-turned podcaster. He owned his own iPhone repair company, and when he sold it, decided to switch his career and host his own podcast. With two seasons under his belt, Josh talks about a wide array of entrepreneurs to investors, attorneys, and more. Back in 2016, Josh helped create the Media Studio that you see at CoworkLWR today. In 2018, his podcast was acquired by Gimlet Media, which then was acquired by Spotify. Click here to learn more about The Pitch.

The Sports Arena was a podcast started back in 2015 at the initial UTC Venture Group offices, all 90 square feet of them. This group of hardcore sports fans evolved from working in that small studio to moving to the current CoworkLWR Media Studio, and now they've made the big time featured in primetime on NBC Sports Radio The Zone 1070. Check them out on Facebook.